With intimate photographic sittings on indefinite hold, I wondered, was it possible to add distance while strengthening the connection between subject and artist? 
So I extended the reach of my SLOW GLASS apparatus through a webcam bridge. Everything else works the same. The s

itt

er

'

s movements weave visible paths over the 90 second scan—allowing them to leave their distinct temporal mark on the final image. Contact me if you

'

d like to "sit" for a portrait. 
* There is no fee for the sitting. I retain all rights to the images and their use.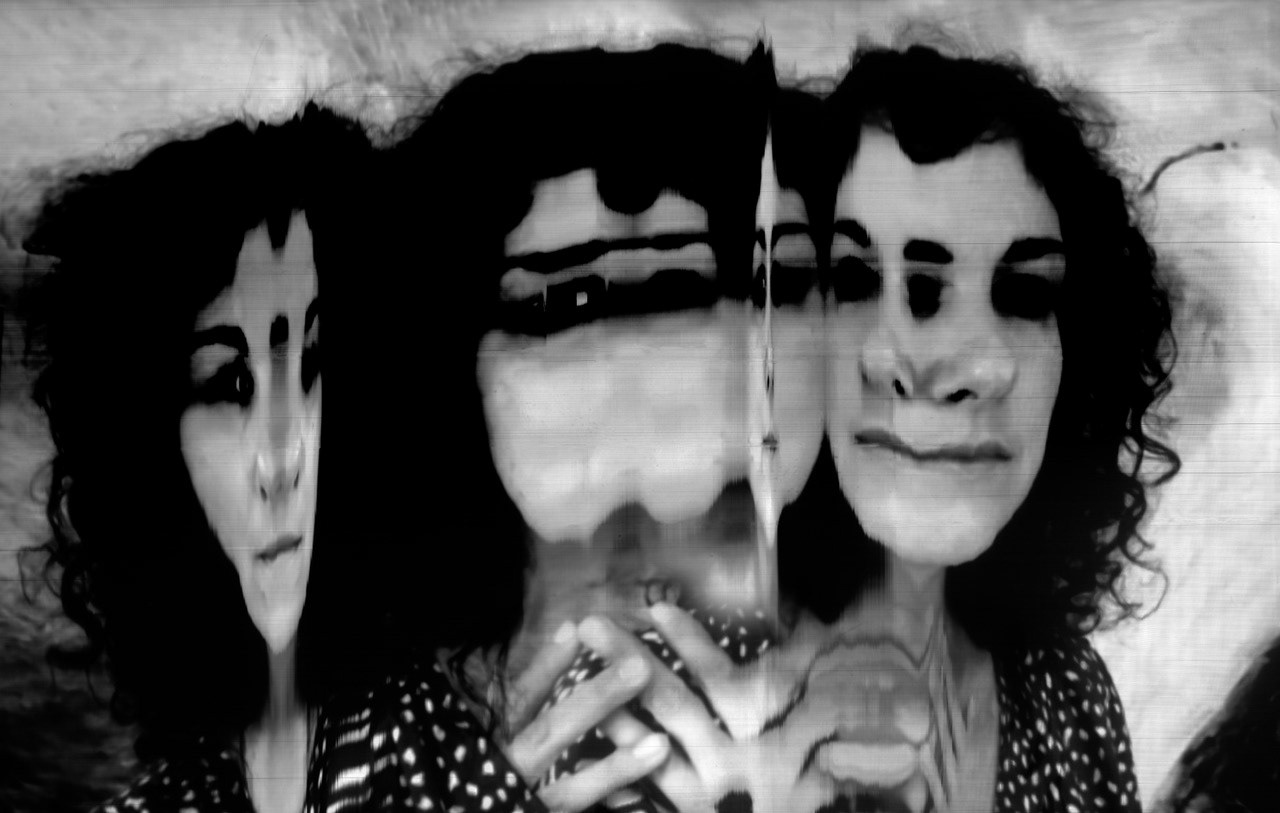 From webcam to monitor to Deardorff 14 x 14 Enlarging, Reducing, & Copying camera, to highly modified Canon LiDE flatbed scanner, to Macbook Air, to Photoshop, to Epson 9900 printer—its a journey from new to old to new that shapes the final image.
These images are made—line by line—by merging ultra-large-format cameras from the early 1900s (or small garbage cans) with vintage copy camera lenses and highly modified flatbed scanners.